Network
Moving global business
Successful international trading has always depended on reliable and expert local representation to guarantee quality and protect our customers' interests.
Metro is one of the UK's leading independent forwarders, which means we have the power to work with the international partners that match our values and have the specific expertise that will serve our clients most effectively.
Because we are independent and privately held, we are free work with any forwarder globally without conflict, which is significant for clients in the most demanding verticals like foodstuffs, manufacturing and petro-chemicals.
Metro's bespoke supply chain and freight management technology, MVT, which is integrated by all our network partners and is a key enabler for these successful international operations.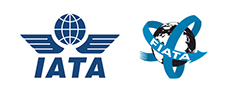 Because we share the same platform across our network, Metro shippers have complete supply chain visibility from source, anywhere in the world and can manage shipments and inventory down to SKU level. Systems integration means that as partners load export consignments on their systems, our operations team can monitor progress in real-time.
Global Partners
CHINA | HONG KONG | INDIA | MALAYSIA | USA | THE NETHERLANDS | UK

Strategic joint ventures
Metro has expanded operations in two key areas by investing with the partners in joint ventures covering the global transportation of challenging, dangerous and outsize cargoes.